We are getting our on-line store ready for you.  In the meantime, click here to contact us and we will be in touch right away, to make sure you have the chance to experience our salumi.
LA CULTURA SALUMI PRODUCTS
There is an Italian phrase, "Come una volta", which means, "as once."
To us, "come una volta" means using time-honoured Italian air-drying techniques, just as they once were.
Our products marry traditional Italian recipes with the best ingredients to be found.
We perfected our technique by working alongside the Italian masters.
We trial, taste and test our products until we are satisfied that you will be thrilled.
All of our products are fresh air dried in temperature and humidity controlled rooms, using top quality equipment. Maintaining and exceeding stringent health & safety standards are the foundations of our dry aging process.
We regurlaly scour the globe – and our local farms – to find the best meat for our products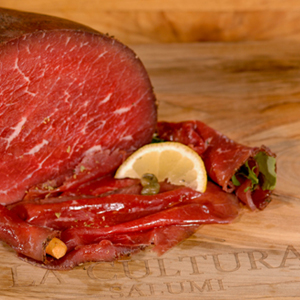 Our carpaccio is made from very lean North American beef, aged for two months, and seasoned with salt, top quality Italian spices and juniper berries. It is low in sodium and calories, whilst being rich in protein and vitamins.
Perfectly Paired With:
Good red wine, and a sunny day.
Carpaccio is best served thinly sliced with an olive oil drizzle.
If you like beef tartare, you will swoon for carpaccio.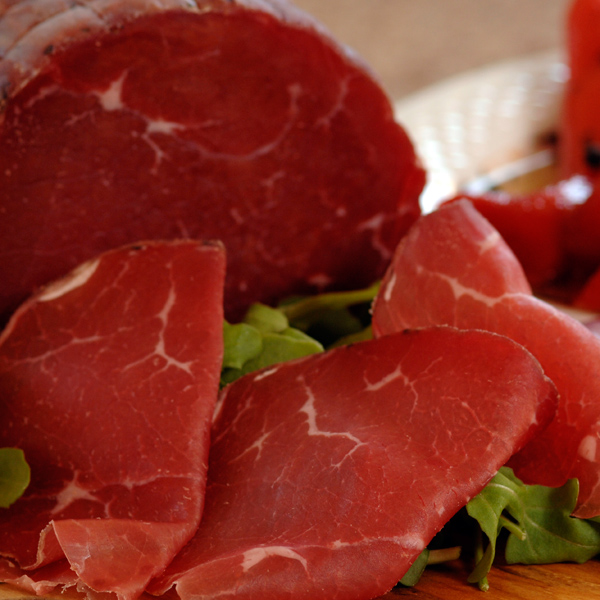 Bresaola is a dry aged until it turns a deep red colour. We age it for a minimum of three months, until it becomes tender and achieves the desired flavor. Made from whole muscle premium beef cuts, bresaola is both lean and tender. You can tell the quality by its lack of striation. When sliced thin, bresaola can appear almost translucent. A little goes a long way. It will melt in your mouth.
Perfectly Pairs With:
A celebration of any kind. Lay overlapping slices of paper thin bresaola over arugula and brush with extra virgin olive oil. Sprinkle it with a bit of balsamic vinegar and a crumble of parmiggiano-reggiano.
A perfect ingredient in delicate and refined dishes.
All of our suppliers raise their livestock to our stringent specifications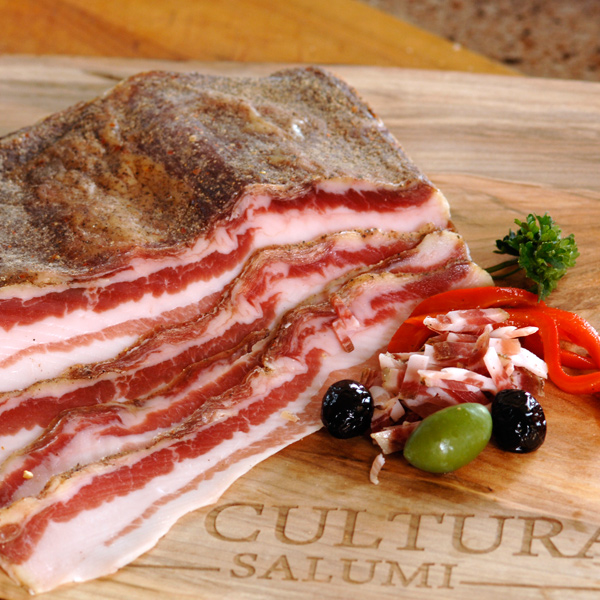 Calling pancetta Italian bacon is a true enough description, but it is dry-aged rather than smoked. Rolled or layed flat, pancetta can be fried, chopped or diced before added to a dish. Pancetta is seasoned with our special recipe, including salt, nutmeg, fennel, dried ground hot peppers and garlic. It is aged for at least four months.
Perfectly Paired With:
Pancetta is the perfect ingredient in many classic pasta dishes, like pasta carbonara. It is also wonderful on pizza, a sandwich or can be used as a filling for stuffing.
Best identified as Italian bacon – but never smoked!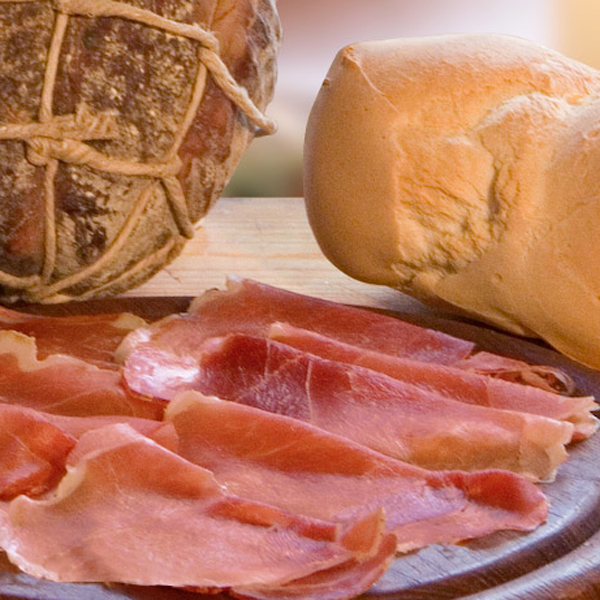 The flavor of culatello is undescribably delicious. Ruby-red in colour, culatello has a strong aroma and a mild but sweet flavor. Each piece is rubbed with our blend of ingredients, before being aged for 12 to 16 months. The cut of the meat, craftsmanship, long aging time and unique flavor, all contribute to making it one of the most exclusive products in our salumi.
Perfectly Paired With:
Friends. Culatello is a perfect appetizer, or a complement to a meal. No other condiments needed – you don't want to interfere with the flavor of the pork.
If there is a king of salumi, it's Culatello. Hands down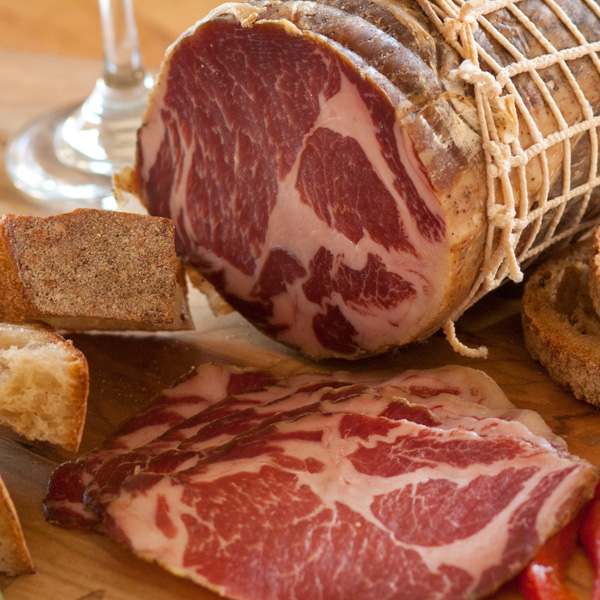 Capocollo, also known as capicola, is similar to the more widely-know cured prosciutto, as they are both pork-derived cold-cuts and are used in similar dishes. Made from pork shoulder or neck, our capocollo is air-dried for four to five months. Capocollo has a tender texture and is prepared with a variety of spices, herbs, and sometimes wine.
Perfectly Paired:
Capocollo is the perfect topping on a fresh baguette – no condiments or cheese needed. The flavour of the meat carries the sandwich.
Capocollo occupies pride of place in our salumeria.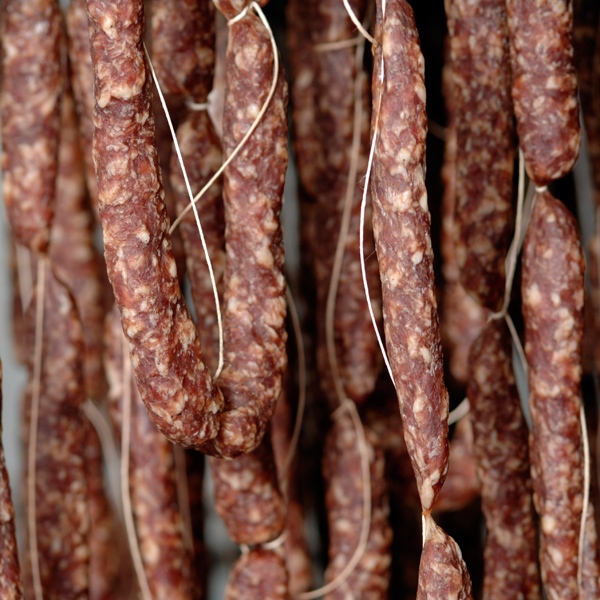 Cacciatore is made from both the pork shoulder and belly. It is traditionally served sliced as an appetizer. Aging time varies depending on size made. Cacciatore is usually 6-7 inches in length and cured with the usual spices, wine, and herbs.
Perfectly Paired With:
Cacciatore is a great on its own or with a beer or wine.
A dry-aged pork in pepperette form.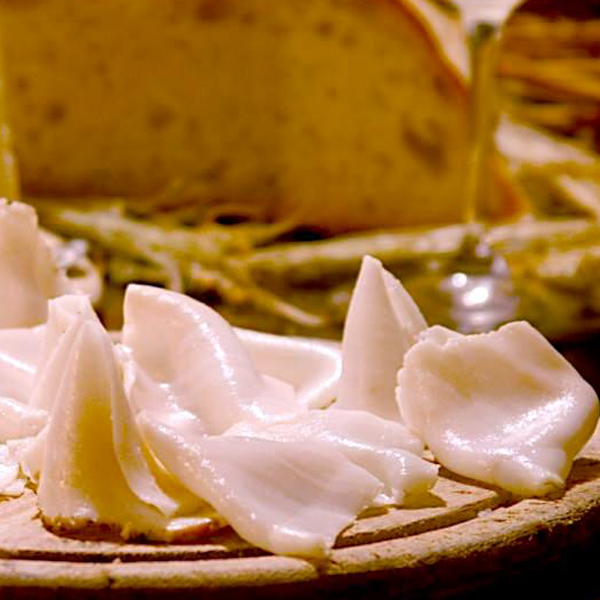 Cropping up more and more in recipes and high-end restaurants, lardo, known in Italy as white prosciutto, is made from the thick layer of fat on the back of the pig. This is why the selection of the pig is so important. For our lardo, the pig needs to be the right age and be allowed to grow fat. Lardo is seasoned with salt, herbs and spices, including fresh rosemary. It is then aged for up to six months. Lardo can be sliced thick or thin – most often it is sliced wafer-thin.
Perfectly Paired With:
Lardo is beautiful on toasted bruschetta, where it practically melts into the bread. Champagne or Prosecco go well with Lardo.
Lardo is a sensation worth trying.
We use our own animals from our farm in Quebec. Our herd is raised with no growth hormones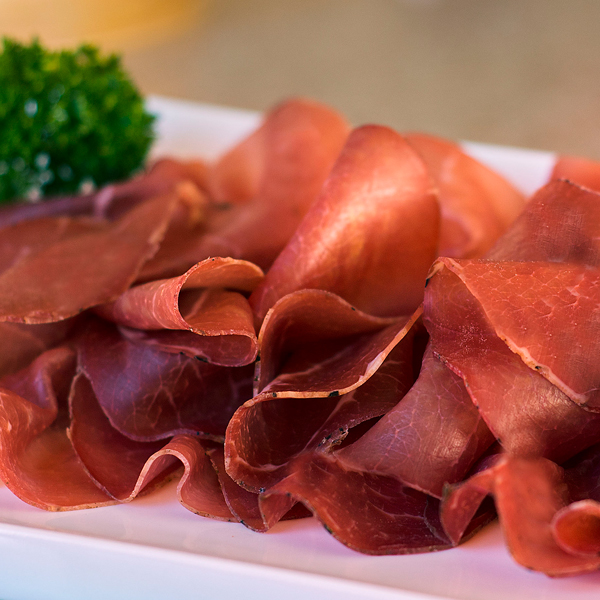 Water Buffalo meat is significally lower in fat and cholesterol than pork, beef and chicken. Showing up on the menu of more and more high end restaurants, our Slinzega sets the pace. Although slinzega looks like bresaola, it has a much stronger flavor. Slinzega is flavoured with salt, cinnamon, cloves, garlic, and pepper. We use only premium Grade A water buffalo, from our own herd. To make the Slinzega we use the whole muscle eye round, which is then aged for four to six months. If you have never tried it, this is one not to be missed.
Perfectly Paired With:
A stout (dark) beer or a red ale. Slinzega is best eaten in very thin slices. It can be served as an appetizer with just a drizzle of extra virgin olive oil, and a piece of crusty bread.
Slinzega is a meat not to be missed.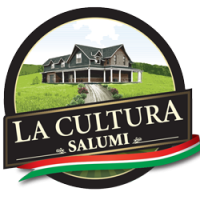 La Cultura Salumi can be found between Belleville and Trenton, Ontario at
842 Hamilton Road, Belleville, Ontario
Email: info@laculturasalumi.com
Phone: 613 962 0719 · Mobile: 647 282 7707